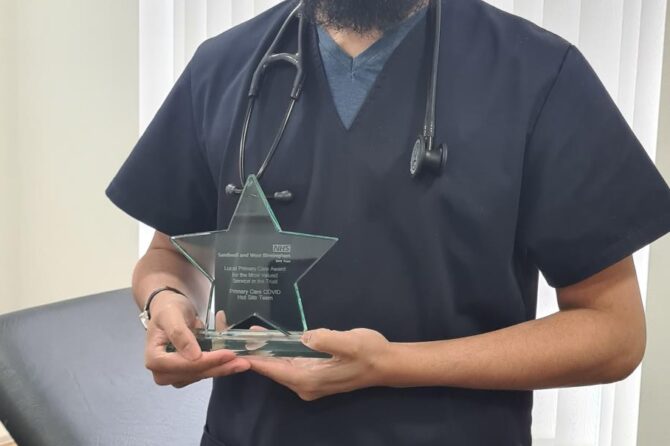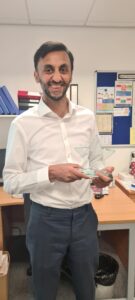 More than 100 healthcare workers were honoured at the Trust's staff awards held at Villa Park including the team behind the Primary Care COVID hot site.
 The Star Awards saw a host of employees recognised for their dedication over the past year, but it was the GPs working at the hot site who scooped the Primary Care Award for the most integrated service in the Trust.
 The hot site was based at Aston Pride Primary Care Assessment Centre and was set up in March 2020. Patients who were suspected of having the virus were seen at centre in a face-to-face consultation. It was initially set up for six months but due to the continued high number of COVID cases it operated for 18 months. On average it was seei
ng 24 patients a day and was open on Bank Holidays. It closed in September.
It was the team's greatest achievements over the past year the team as the clinic was the first COVID primary care assessment centre in Birmingham to go live, providing a critical early response to the pandemic and preserving the health service.
Over the next 12 months team are looking forward to implementing the learning from the COVID hot site in other areas of primary care.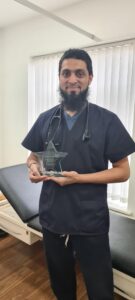 Dottie Tipton, GP Liaison Manager, said: "This was amazing recognition of the hard work and dedication as well as the selfless risk that many colleagues put themselves in to be pioneers and first responders during this crisis. It is a ringing endorsement of what collaborative working can look like and how effective it can be."
To read more about the awards click here.
Leave a reply